I am an information and computer scientist, bridging the gap with art and design to bring the full potential of simulation, visualization, and
computer-mediated communications to an augmented human mind for better understanding of a mindful life interconnected with nature.
SOFTWARE
virtual scalable basin
Software to model a watershed basin for 26 key basin attributes (soil moisture, river channel flow per second, water table, etc.) using the OpenMI platform to virtualize the process based on the DHSVM and VIC hydrology models.
watershed-to-ocean visualization
Software developed for use by zoos and aquariums for community-based collective action focused on ocean conservation.
rimsim: response
Software developed for use by emergency first responders to gain a broader situation awareness through evolving visualization skills.
cyberarts mixed media plants
Software to demonstrate plant mating and development through 3-D models as shown at the Boston Cyberarts festival in 2001 - based on the ARToolkit, X3D, and an L-System engine.
evolution technology grid
Software aiming to create a simulation, the "EvoGrid", utilizing a large interconnected grid of computers which could plausibly model the pre-biotic chemical environment which was the precursor stage to evolution and life arising on Earth.
CLIENTS
active sites
less active sites

LATELY
2.19.2014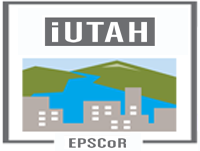 During February 18-21, 2014, I joined a review panel to advise the iUtah program on possible improvements to their second-year initiative. Working with four other colleagues who came into the state for the review with different academic backgrounds, we listened to two days of presentations and a day of critique.
12.15.2013
During Oct-Dec 2013, I buried my head into creating a portfolio of some of the work I've done since 1996 — while staying local in Providence, RI. Not too many people want to read a book that hasn't already been recommended by Oprah or the New York Times — that's quite an investment of time. Hopefully, they'll play with an interactive portfolio where each example will be worth hundreds of thousands of words. The process is quite enjoyable as I get to revisit aging C, C++, and Java code and port it over to the exciting realm of HTML5, CSS, and JavaScript.
9.20.2013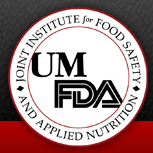 On September 20th, 2013 I visited the Joint Institute for Food Safety and Applied Nutrition labs at the University of Maryland. The institute had recently increased their staff of PhD researchers from two to six and had increased their world reach thanks to the momentum of changes to the Health Maintenance Act in DC. The labs were full of visitors from all over our lovely planet — learning testing methods and food safety requirements should their food products be exported to the USA. I was especially pleased to see water testing labs similar to those I worked near at the University of Washington. I was also enthused that the ten information technologists supporting the lab were interested in data visualization methods. Great day of discussions and perspective.
8.16.2013
During May-August 2013, I buried my head into writing a new book, The Simulaton Life, while staying local in Providence, RI. The book should motivate others to understand my passion for simulation as understanding and hopefully find new collaborators willing to put serious effort into that endeavor.
3.9.2013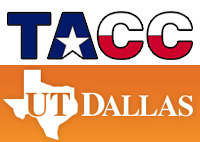 On November 7-12 2012, I visited two University of Texas campuses to investigate research directions. I was impressed by how quickly the Dallas campus is growing as my nephew took me for a tour of the campus that Roger Malina now calls home. Time in Austin at the Texas Advanced Computing Visualization Center rattled some neurons that needed rattling. Thanks to Francesca Samsel for hosting me. Weekend at U Oklahoma with Chris Weaver was quite pleasant for career planning as well.
10.16.2012

On October 14-19 2012, I attended the VisWeek series of conferences in Seattle, Washington. While representing RISD and performing conference organizing tasks (primarily as the art show chair with Dan Keefe and Lauren Thorson), I received a thorough update on all work being done internationally for better human insight and awareness in the realms of scientific visualization, data visualization, and visual analytics. The conference continues to grow as work picks up in wider realms and more organizations. Quite the community experience as usual.

Contact
E-mail: bdc105 at gmail.com

(c) 2012. Privacy Policy | Terms of Use
Designed by Free Website Templates for Free Flash Templates