I am an information and computer scientist, bridging the gap with art and design to bring the full potential of simulation, visualization, and
computer-mediated communications to an augmented human mind for better understanding of a mindful life interconnected with nature.
SOFTWARE
virtual scalable basin
Software to model a watershed basin for 26 key basin attributes (soil moisture, river channel flow per second, water table, etc.) using the OpenMI platform to virtualize the process based on the DHSVM and VIC hydrology models.
watershed-to-ocean visualization
Software developed for use by zoos and aquariums for community-based collective action focused on ocean conservation.
rimsim: response
Software developed for use by emergency first responders to gain a broader situation awareness through evolving visualization skills.
cyberarts mixed media plants
Software to demonstrate plant mating and development through 3-D models as shown at the Boston Cyberarts festival in 2001 - based on the ARToolkit, X3D, and an L-System engine.
evolution technology grid
Software aiming to create a simulation, the "EvoGrid", utilizing a large interconnected grid of computers which could plausibly model the pre-biotic chemical environment which was the precursor stage to evolution and life arising on Earth.
CLIENTS
active sites
less active sites

LATELY
8.1.2014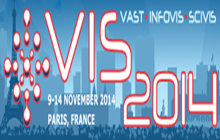 As of August 1, 2014, I am done with my direct academic responsibilities for VIS 2014 unless I find some funded opportunities to do more work. Guess I wouldn't mind getting over to Paris for the conference this year. The IEEE VIS 2014 Arts Program should be put through its paces well in Europe for the first time. The quality of papers was particularly high this review compared to last. Please help Francesca Samsel thrive at the conference as she'll be my eyes and ears along with others.
7.15.2014

As of July 15, 2014, I am a co-editor of a new Arts on Graphics department of Computer Graphics & Applications magazine. Please help co-editors Francesca Samsel and I find the best articles with which to perform our editor duties.
4.26.2014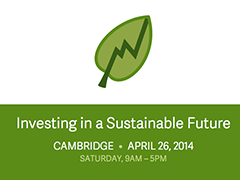 On April 26, 2014, I attended the fabulous Investing in a Sustainable Future program at MIT. A daylong get together of economists and environmental scientists to discuss where their bodies of knowledge should overlap: advising conservation for a functional planet through sustainable processes (investment markets being one of the bigger ones). Fantastic case studies on Chinese apple orchard pollination and Sudd Marsh in South Sudan.
2.18.2014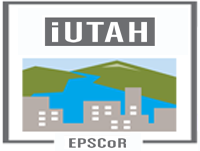 During February 18-21, 2014, I joined a review panel to advise the iUtah program on possible improvements to their second-year initiative. Working with four other colleagues who came into the state for the review with different academic backgrounds, we listened to two days of presentations and a day of critique.
12.15.2013
During Oct-Dec 2013, I buried my head into creating a portfolio of some of the work I've done since 1996 — while staying local in Providence, RI. Not too many people want to read a book that hasn't already been recommended by Oprah or the New York Times — that's quite an investment of time. Hopefully, they'll play with an interactive portfolio where each example will be worth hundreds of thousands of words. The process is quite enjoyable as I get to revisit aging C, C++, and Java code and port it over to the exciting realm of HTML5, CSS, and JavaScript.

Contact
E-mail: bdc105 at gmail.com

(c) 2012. Privacy Policy | Terms of Use
Designed by Free Website Templates for Free Flash Templates