I am an information and computer scientist trying to bridge the gap with art and design to bring the full potential of simulation, visualization, and
computer-mediated communications to an augmented human mind for better understanding of a mindful life interconnected with nature.
SOFTWARE
virtual scalable basin
Software to model a watershed basin for 26 key basin attributes (soil moisture, river channel flow per second, water table, etc.) using the OpenMI platform to virtualize the process based on the DHSVM and VIC hydrology models.
watershed-to-ocean visualization
Software developed for use by zoos and aquariums for community-based collective action focused on ocean conservation.
rimsim: response
Software developed for use by emergency first responders to gain a broader situation awareness through evolving visualization skills.
cyberarts mixed media plants
Software to demonstrate plant mating and development through 3-D models as shown at the Boston Cyberarts festival in 2001 - based on the ARToolkit, X3D, and an L-System engine.
evolution technology grid
Software aiming to create a simulation, the "EvoGrid", utilizing a large interconnected grid of computers which could plausibly model the pre-biotic chemical environment which was the precursor stage to evolution and life arising on Earth.
CLIENTS
highly active sites
less active sites
Seattle HIT Lab: Increased Bandwith to the Brain for Connecting Minds in Cyberspace
Virtual Cities: A Blog on the Value of a Shared, Online, 3-D City

LATELY
May-June 2013
During May-June 2013, I buried my head into writing a new book, The Simulaton Life, while staying local in Providence, RI. The book should motivate others to understand my passion for simulation as understanding and hopefully find new collaborators willing to put serious effort into that endeavor.
4.12.2013

On April 12th, 2013, I spent a day at the UMass-Dartmouth campus as a guest of an ex-student of mine who is graduating with her graduate degree in Digital Media and Arts this May. We spent time in the Architecture, Fine Arts, and Visual Design/Digital Media departments. The campus teaches a virtual reality course that is reminiscent of the great courses in which I participated at the University of Washington in the 1990s. Always a great day to relive old thoughts with new context. The campus is a thriving campus for young faculty trying to make a name for themselves — just 20 miles from Providence.


3.9.2013

On March 9th, 2013, I attended the RI Land and Water Summit at the University of Rhode Island. On March 22nd I followed up with the RI Compost Conference in Providence. No better places to see everyone from the water conservation community I haven't seen in one place in a while. So many good workshops from which to choose. I became enlightened on stormwater district utility formation, coastal community relocation, optimal residential street upkeep for multi-use promotion (horray for empowering pedestrians and cyclists), and the latest and greatest in compost awareness and neighborhood implementation within our state — all in the usual quirky Rhode Island way of approaching things.


1.8.2013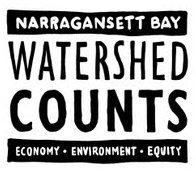 On January 8th, 2013, I attended the Watershed Counts 2013 kick-off with many of my colleagues from the Rhode Island and Massachusetts watershed organizations. I enjoyed spending time with my peers but have developed a deeper awareness of systematic flaws in the process we are supporting. As a result, my role as a trained systems engineer will be harder to incorporate into group process than I was hoping. The lack of systems training in our society has many feeling overwhelmed by complexity instead of chipping away at it methodologically.


11.7.2012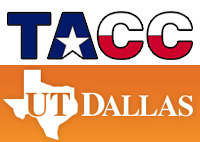 On November 7-12 2012, I visited two University of Texas campuses to investigate research directions. I was impressed by how quickly the Dallas campus is growing as my nephew took me for a tour of the campus that Roger Malina now calls home. Time in Austin at the Texas Advanced Computing Visualization Center rattled some neurons that needed rattling. Thanks to Francesca Samsel for hosting me. Weekend at U Oklahoma with Chris Weaver was quite pleasant for career planning as well.
10.16.2012

On October 14-19 2012, I attended the VisWeek series of conferences in Seattle, Washington. While representing RISD and performing conference organizing tasks (primarily as the art show chair with Dan Keefe and Lauren Thorson), I received a thorough update on all work being done internationally for better human insight and awareness in the realms of scientific visualization, data visualization, and visual analytics. The conference continues to grow as work picks up in wider realms and more organizations. Quite the community experience as usual.

Contact
E-mail: bdc105 at gmail.com

(c) 2012. Privacy Policy | Terms of Use
Designed by Free Website Templates for Free Flash Templates